Moderator: Styremedlemmer
7200 RPM

Innlegg: 2697
Registrert: 19 sep 2006, 02:00
Medlemsnummer: 968
Sted: Ski
Status: Offline
---
---
7200 RPM

Innlegg: 6634
Registrert: 30 mar 2006, 02:00
Sted: Odda
Status: Offline
Do your Turbokit for Mx-5 1.6 have tuv approval ? And what is written on this tuv approval papers. Is it possible to get a copy to show to our Biltilsyn ( Car approval team). If this is our way to go for turbo written in our car papers so you will have a lot of orders i think

Regards Stian.
2016 Vw Touran 7s Tdi familievogn
1993 Miata NA Smurfeblå
2010 Polo 6R TDI Vinter/arbeidsbil..
---
Hi Miatapowers,

our kit has TUV approval with an exhaust emission test. All our customers with turbokit drive on the street legally. I will check out whether it is possible to send You a copy.

Best regards
Guido from SPS
---
This time a really cool sleeper met us.
It has a Rotrex C30/94 supercharger on a 2.0l making 345hp and 360Nm of torque.
The car drives really nice because it feels like a big natural aspirated engine. High speed runs on the German Autobahn are no problem.

The rest of the setup:
- Flyin Miata Header
- HJS 200 cells catalytic converter
- SPS Motorsport Catback
- Cat Cams Stage 1 camshafts
- forged pistons (compression 13:1)
- forged rods
- 750ccm injectors
- BC Racing BR-series coilover
- OZ Ultraleggera 8x17 with 40mmm offset on Yokohama AD08R 215/45 R17 tires
- K-Sport 8 piston calipers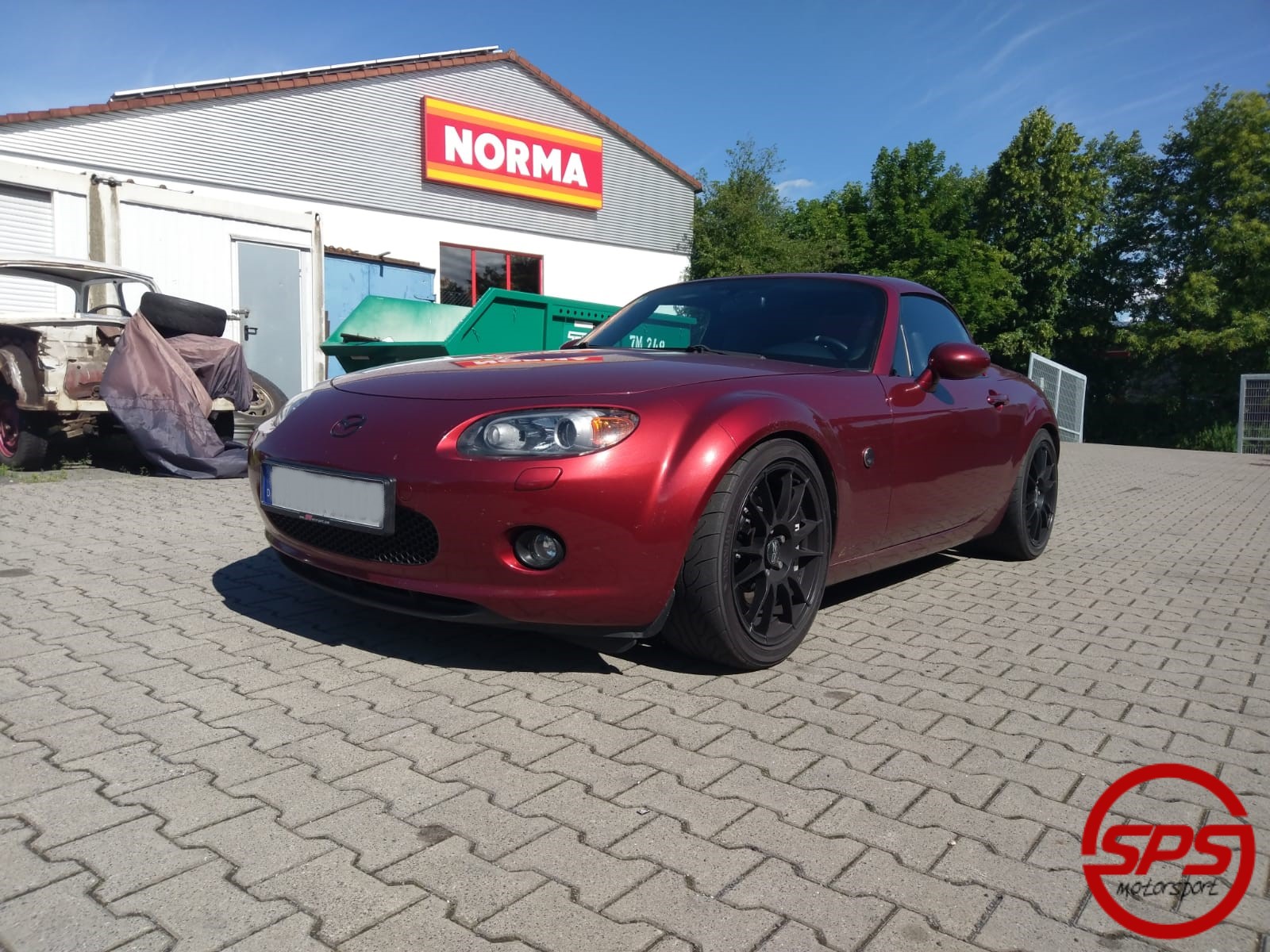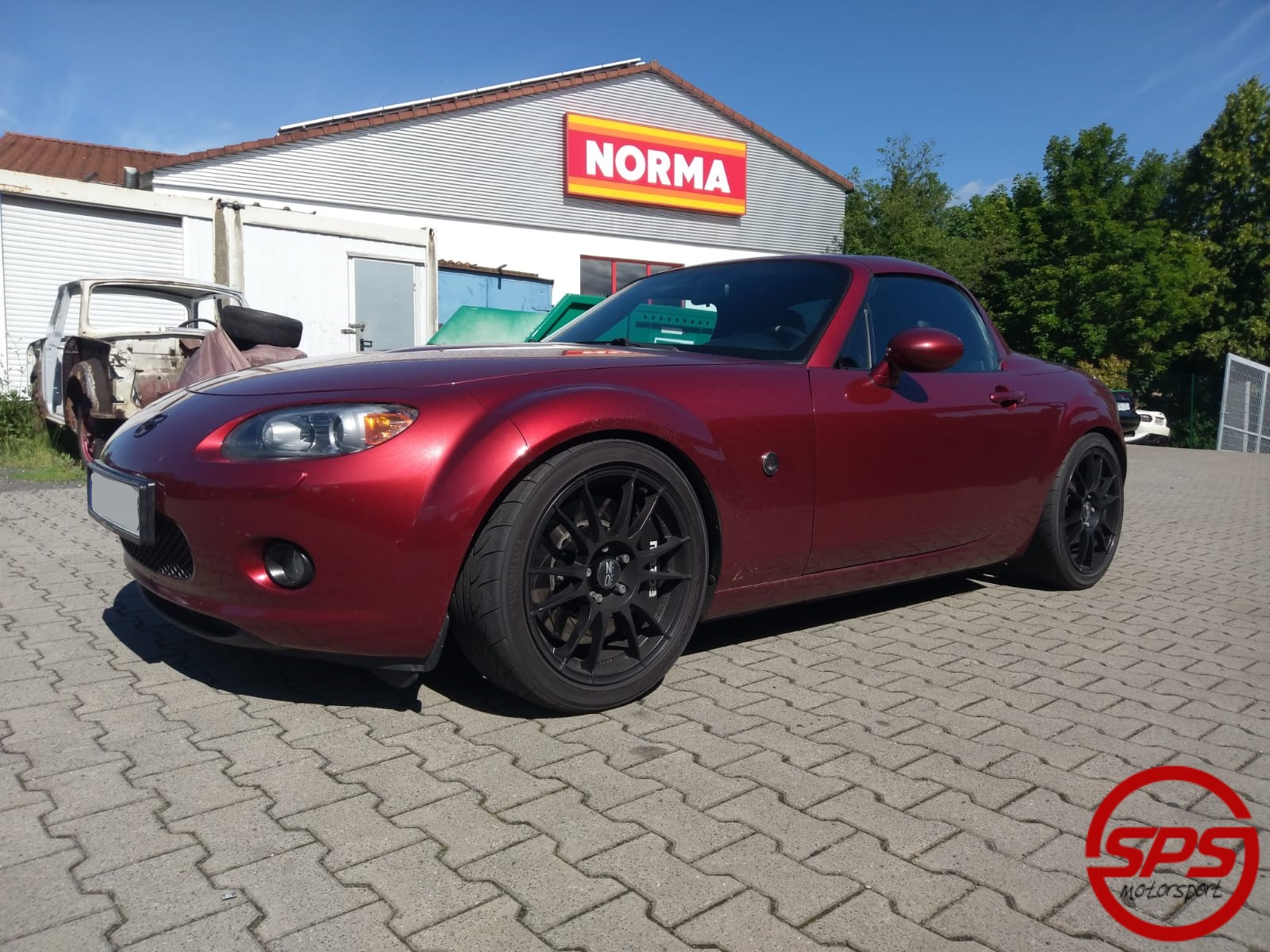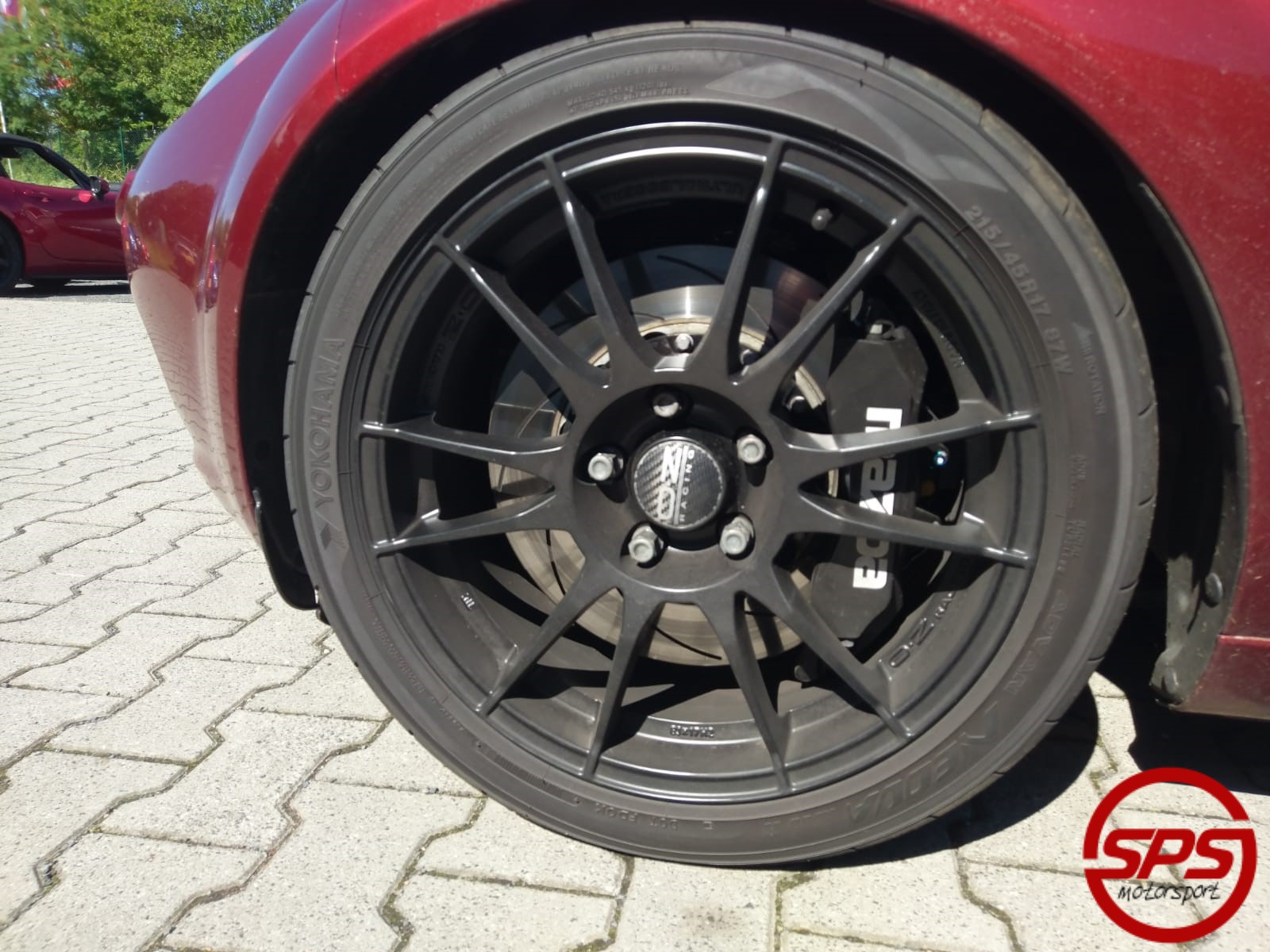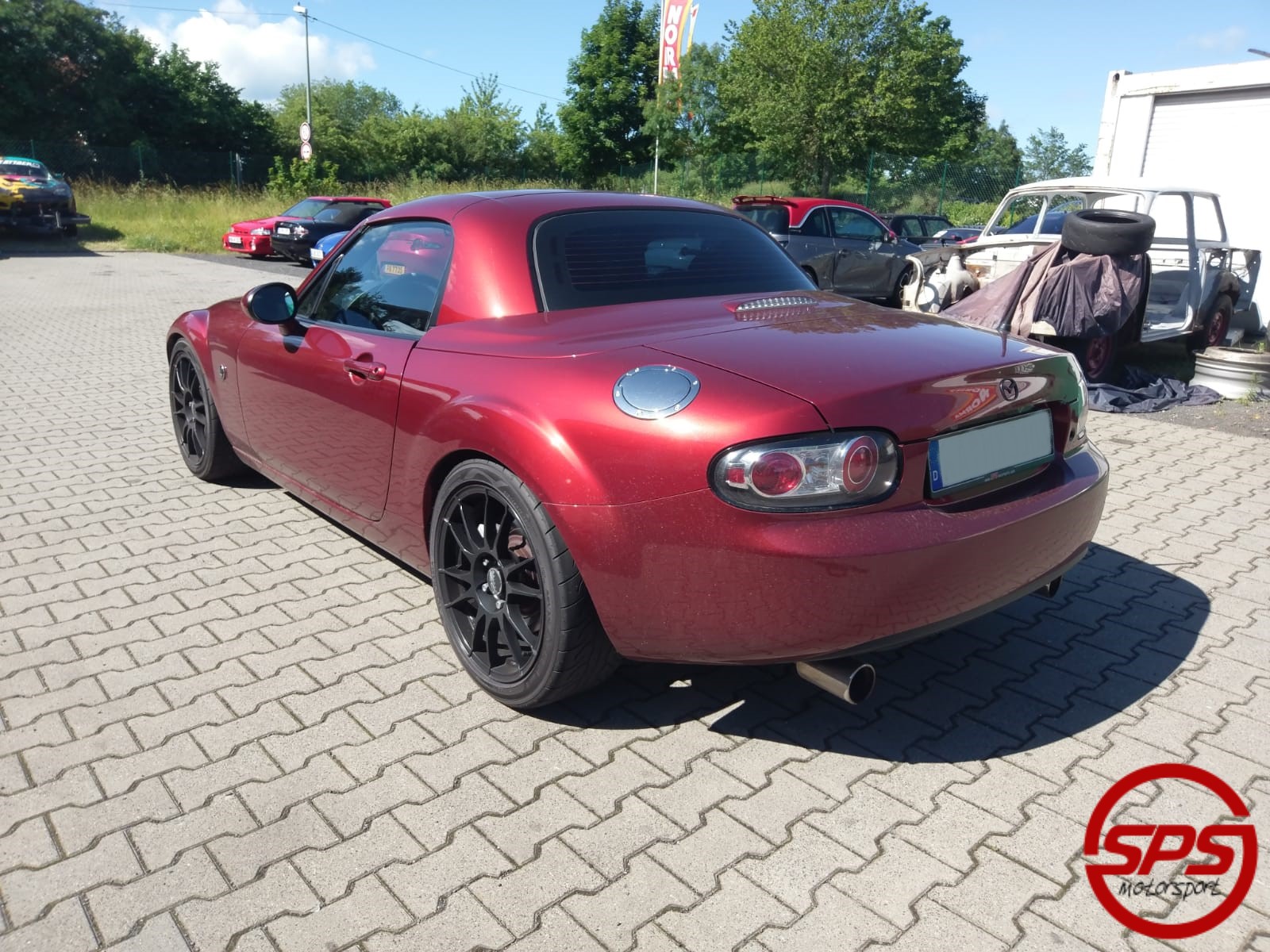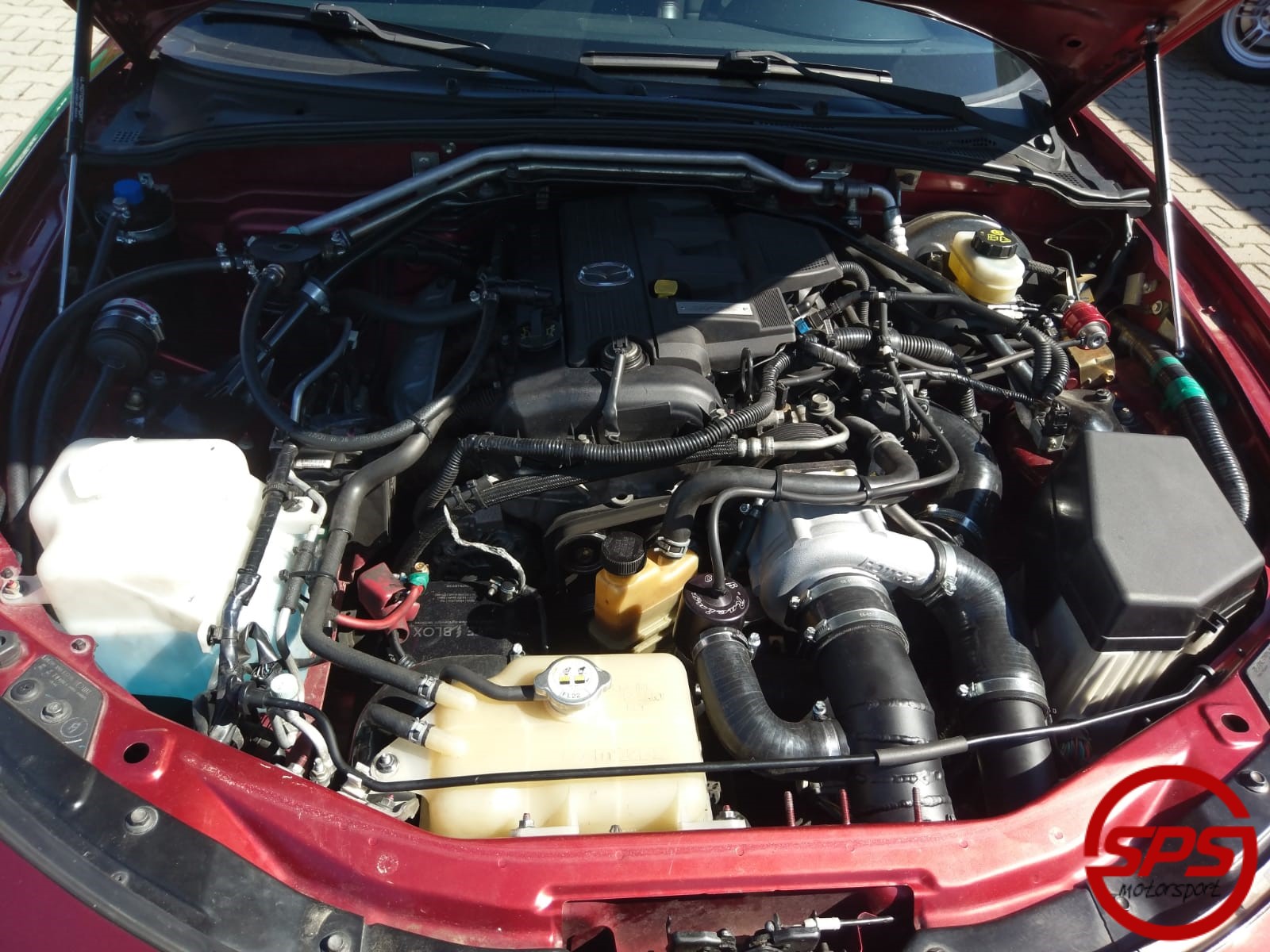 Best regards
Guido from SPS
---
Miatapowers

skrev:

↑

08 jun 2019, 14:00

Do your Turbokit for Mx-5 1.6 have tuv approval ? And what is written on this tuv approval papers. Is it possible to get a copy to show to our Biltilsyn ( Car approval team). If this is our way to go for turbo written in our car papers so you will have a lot of orders i think

Regards Stian.
Hi Stian,
i checked it with my boss. We don't offer approval papers because we don't want to risk a publishing of it. We already had customers from Norway, Sweden, Finland and Denmark here for turboconversions or for the official inspection of the conversion. They took the journey to our company to get everything done.
I hope this helps You a little bit.
Best regards
Guido from SPS
---
Today we finished a NC 1.8 with a GT2560 turbo conversion producing 230hp.
Specs:
- GT2560
- HJS catalytic converter
- Friedrich Motorsport exhaust system
- BC Racing BR-Series suspension
- Rota Titan 8x17 rims
- Yokohama Advan AD08R 215/45R17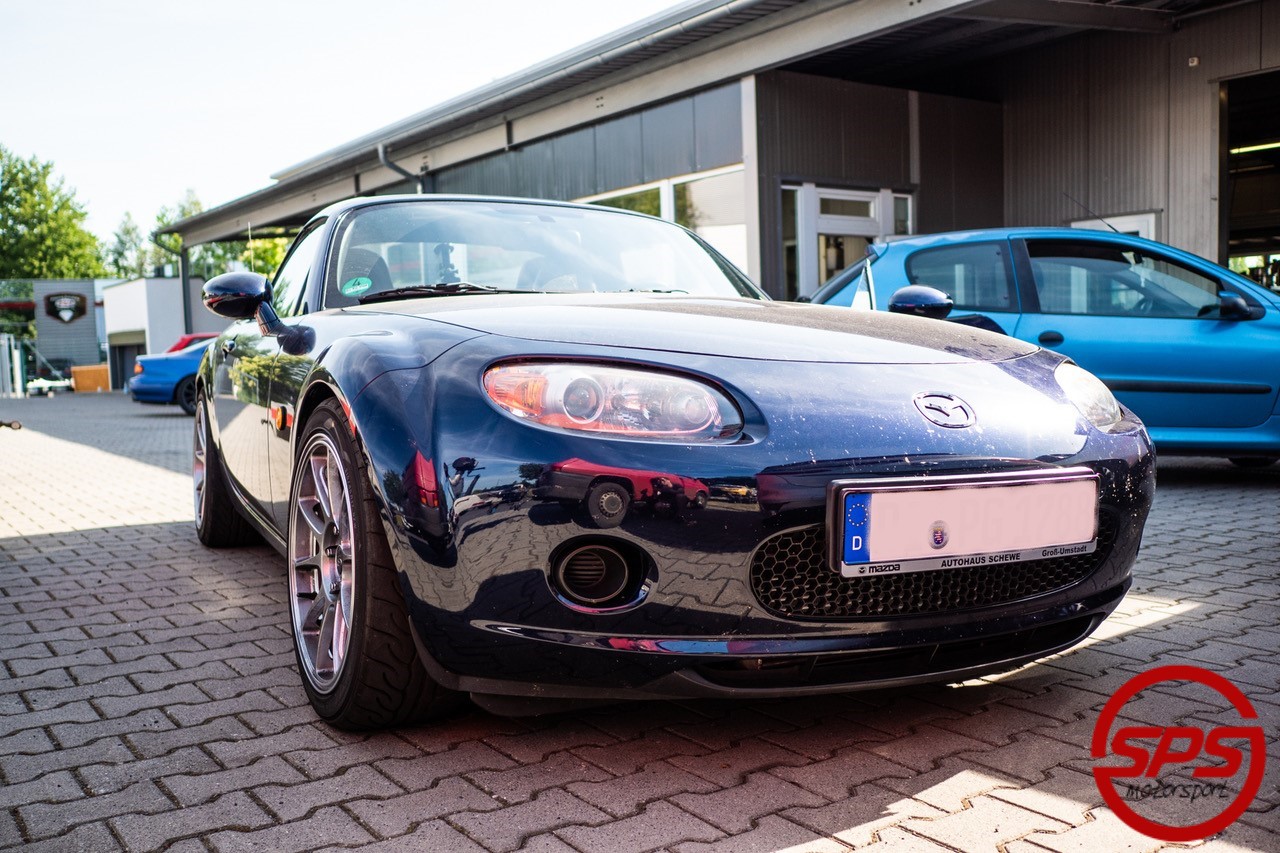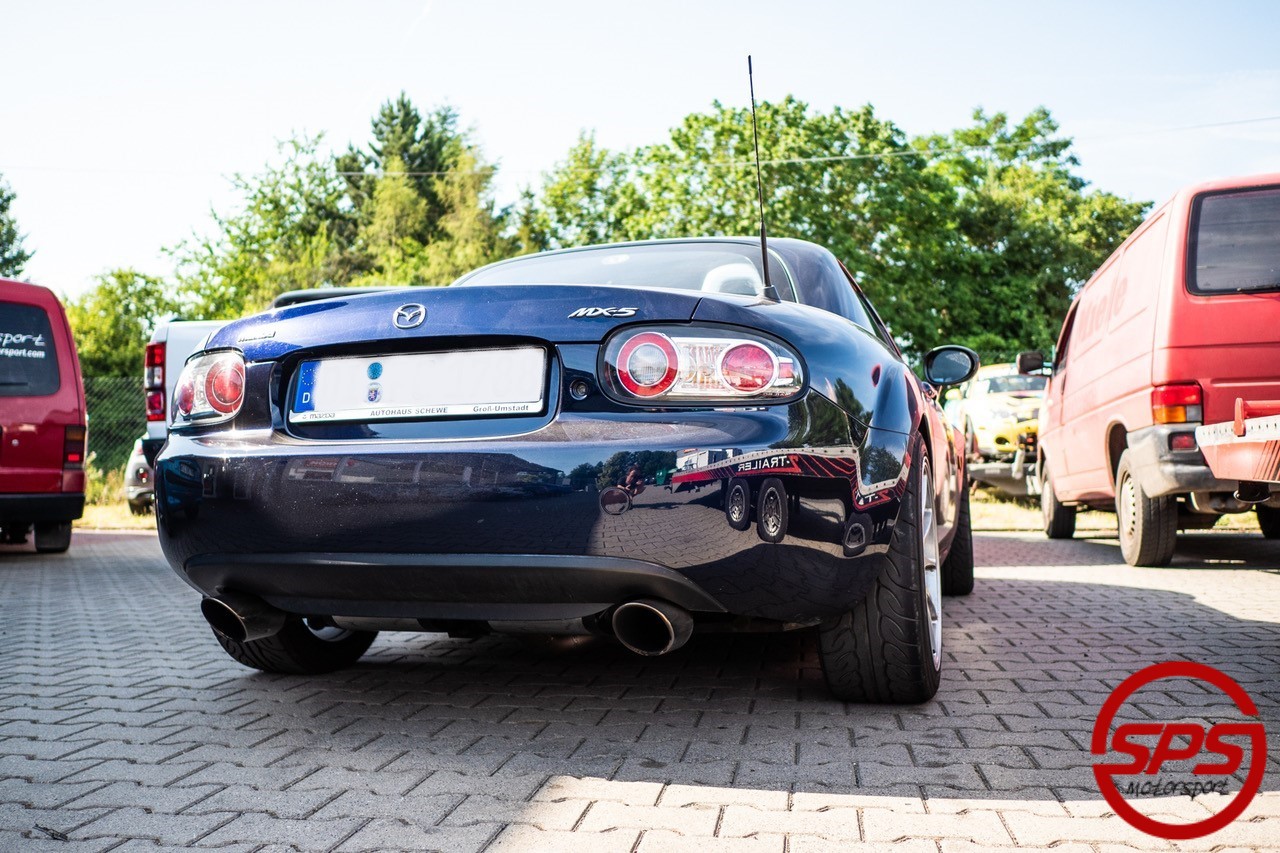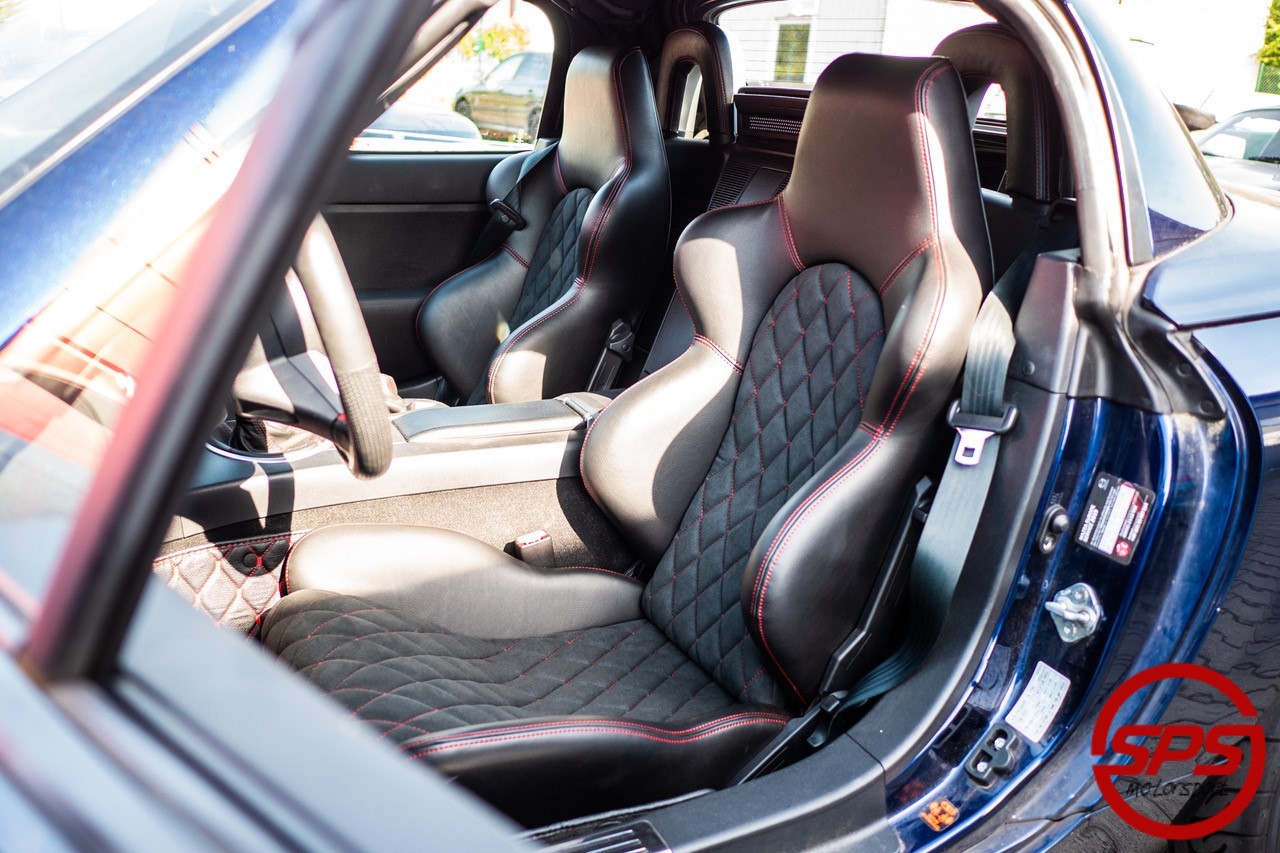 Best regards
Guido from SPS
---